Bamboo Semiarundinaria fastuosa f. viridis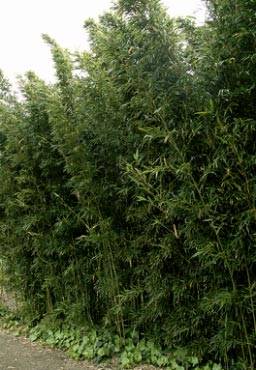 Geographic Origin: Originates from Japan.
Adult size: 6 to 8 m. in height.
Diameter of cane: 2,5 to 4 cm.
Foliage: Evergreen.
Type of soil: Moist and deep. Does not like excessive chalk.
Exposure: Partial shade or sun.
Hardiness: -22°C.
Root development: Slightly spreading root system.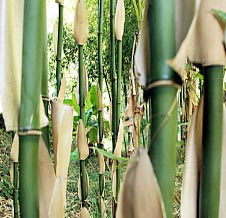 Characteristics and uses:
This bamboo has an upright columnar shape. Its canes are green and it has short branches. It has supple leaves on slender limbs.

It can be planted alone or in groups, borders or even in a tub.

In Japan the canes are used for flute making.
www.planfor.co.uk