Home > Plants > Hibiscus, Red Heart
Hibiscus, Red Heart / Hibiscus Red Heart
Buy: Hibiscus, Red Heart
Everything about: Hibiscus, Red Heart
Red Heart Hibiscus or Red Heart Rose of Sharon –
Hibiscus syriacus or Althea frutex (latin)
Adult Dimensions: Height up to 2.5m (8.2'), width up to 2m (6.6').
Foliage: Deciduous.
Soil Type: Avoid extremes
Hardiness: Becomes hardy with age (to -21°C). Protect from frosts in early years.
Exposure: Full sun.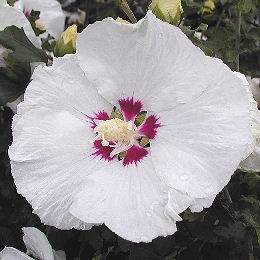 Characteristics and Uses:
Very beautiful abundant flowers from June to the first frosts. Cut back at the end of winter to encourage flowering. Planted alone, in a group or within a flowering hedge, this plant can be shaped such as into standard and is perfect for small or large gardens.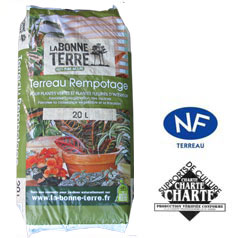 POTTING COMPOST: Suggested use Bougainvilleas, Crotons, Cycas, Cyclamens, Dumb canes, Dragon trees, Tree ivy, Ficus, Ferns, Gardenias, Hibiscus, Busy Lizzie, kalanchoes, Ivies, Jasmin, Marantas...

See our offers
Your reviews about: Hibiscus, Red Heart