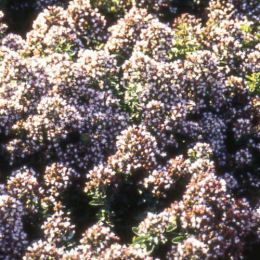 Oregano 'Compactum' - Origanum 'Compactum'
Compact foliage, green, very fragrant
Mauve blossom
Height: up to 30 cm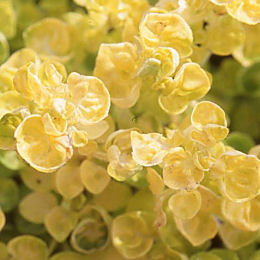 Oregano 'Aureum' - Origanum 'Aureum'
Golden foliage extremely decorative
White blossom at the end of summer with hints of red.
Height: up to 50 cm
Areas of origin: Southern Europe.
Adult dimensions: Height up to 0.70 m, width to 0.40 m.
Foliage: Deciduous, aromatic, dark green.
Type of soil: light and moist, free draining.
Hardiness: Hardy -12°C.
Exposure: Full sun.
Plantation density: 6 / m².
Characteristics and uses:
There are different varieties of oregano such as the oregano 'Aureum', easily recognizable by its golden foliage. With its scented foliage, the oregano will be at home in a aromatic herb garden where it can be planted with mint, thyme or any other kind of aromatic plant.
Its beneficial effects can be obtained from essential oils or its dried leaves tied up in bouquets.