Areas of origin: Europe from Siberia to the Mediterranean.
Adult Dimensions: Height up to 25 metres (82'), width up to 12 metres (39.4').
Foliage: Deciduous.
Soil type: All.
Hardiness: Hardy to -28°C.
Exposure: Full sun.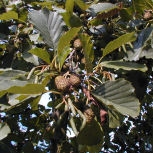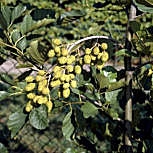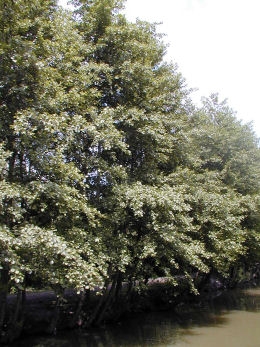 Characteristics and Uses:
The Alnus glutinosa is widely used to support river banks. Its root systems creates an underground supportive mesh. One adult tree can stabilize up to 6 metres of river bank. Its roots also have the particularity of retaining the nitrogen contained in the soil. On the edge of agricultural land, as with other ripisylve varieties, the Alnus glutinosa reduces the washing out of nitrogen in to neighbouring rivers. The Alnus glutinosa is best planted next to river banks, when replanting or creating wooded areas, mixed with willow trees and other moisture loving trees. In valleys, it can be used in areas too damp for poplar trees. It needs a great deal of water and can survive flooding. Its tender wood is used for woodturning.