Area of origin:
China. Introduced in 1727.
Adult Dimensions:
Height up to 40 m (131'),
width up to 20 m (65.6').
Foliage: Deciduous.
Soil Type: All.
Hardiness: Hardy to -10°C.
Exposure: Full sun.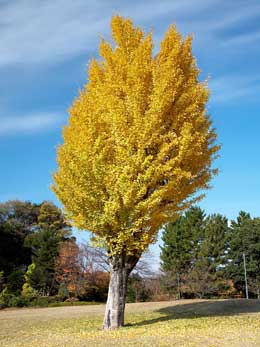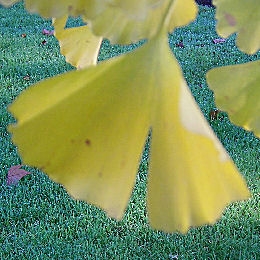 Characteristics and Uses:
The Gingko is an ornamental tree greatly prized for the beauty of its yellow foliage in autumn and its renowned health giving properties. Planted alone or in rows, it is the only tree to have survived on Hiroshima. Great numbers of Gingko trees have been planted in the south west of France for the harvesting of its leaves for the production of medical products.In particular it has antioxidant and vasodilator properties. Its seeds are widely used in Japan and China where they are served up in festive dishes. The Gingko tree is considered to be sacred and is planted nearby temples. The Gingko is 'dioïque' specie, meaning there are female and male plants. Female ones are less sought after as their seeds give off a very unpleasant rancid smell.