Trumpet Vine Stromboli -
Campsis stromboli (latin)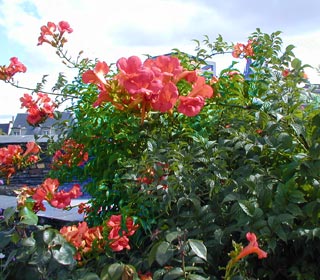 Adult dimensions: Length of lianas up to 8 m.
Foliage: Deciduous.
Type of soil: Free draining.
Hardiness: Hardy to -10°C.
Exposure: Full sun.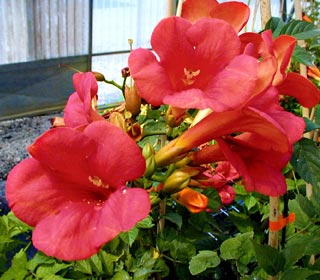 Characteristics and uses:

The Trumpet Vine 'Stromboli' is a climber that offers a magnificent scarlet blossom throughout the entire summer. It does well under all climates.

It is necessary to train it at first, but it will be able to climb by itself when established thanks to its aerial roots.