Garry oak or Oregon white oak –
Quercus garryana (latin)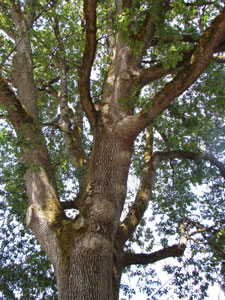 Author: Jami Dwyer
Geographical origin: Western areas of North America. Introduced in to Europe in 1873.
Adult dimensions: Height up to 30 m, width up to 15 m.
Foliage: Deciduous.
Type of soil: Any.
Hardiness: Hardy to -28°C. Resistant to drought.
Exposure: Full sun.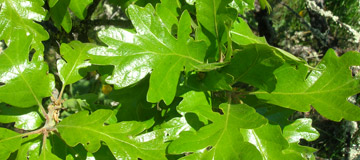 Author: J Brew
Characteristics and uses:
The Garry oak is a large tree whose importance has long been underestimated. The quality of its wood is mediocre and is of no real use to man. However, its importance in maintaining the biodiversity is so strong, that today it is protected in many countries to help preserve the animals and plants that live in its ecosystem. It is slow growing but if you are patient, you will end up with a beautiful tree.