Area of origin: Europe.
Adult Dimensions:
Height up to 20m,
width up to 20m (65.6').
Foliage:
Evergreen, yellow veins.
Soil Type: All.
Hardiness: Hardy.
Exposure: Shade to full sun.
Plantation density: 6 / m².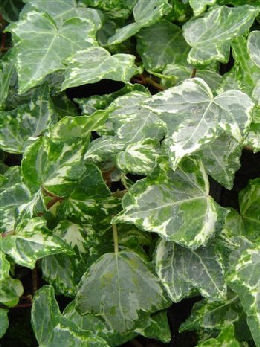 Characteristics and Uses:
This ivy is very popular for the lovely yellow veined leaves. Ivy, like vines is very vigorous once established and must be cut regularly to keep under control. This is one of the only climbing plants that will grow well in the corners and dark areas of the garden. It can also be used as ground cover. Inside it can be used to beautiful effect all year round in hanging pots. Beautiful yellow-green flowers in autumn produce black berries.