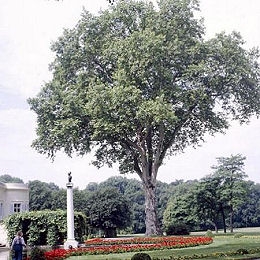 Area of origin: Hybrid of P. orientalis and P. occidentalis.
Adult Dimensions: Height up to 35 m (115'), width up to 25 m (82').
Foliage: Deciduous.
Soil Type: Light, rich and fertile.
Hardiness: Hardy to - 20°C. Tolerates pollution well.
Exposure: Full sun.
Speed of growth: Up to 1 m in the first year.