Area of origin: Japan.
Introduced into Europe in 1845.
Adult Dimensions:
Height up to 1m,
width up to 1m (3.3').
Foliage: Deciduous.
Soil Type: Water if too dry and enrich if too poor.
Hardiness: Hardy to -25°C.
Exposure: Shade, semi-shade to full sun.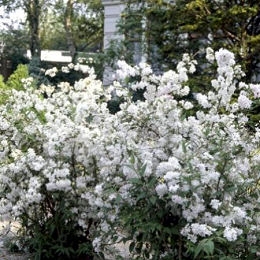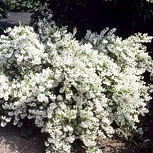 Characteristics and Uses:
This beautiful shrub will illuminate your garden in May and June. The bunches of white flowers are abundant. This little tufted shrub, with spindly branches, can be planted in a container, in flowerbeds or alone.