Areas of origin: Siberia.
Adult Dimensions:
Height up to 5 m (16.4'), width up to 3 m (9.8').
Foliage: Deciduous.
Soil Type: All
Hardiness:
Hardy to -45°C.Tolerant also of salt, dryness and extreme cold.
Exposure: Full sun.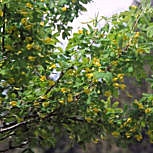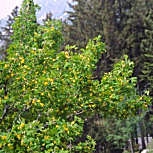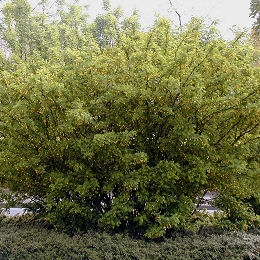 Characteristics and Uses:
The yellow flowers appear in May to June. It can be found naturally growing alone or in a group, its hardiness allows it to be used to plant banks and in the rejuvenation of industrial waste areas.