Area of origin: Europe.
Adult dimensions:
Height: up to 20 meters (65.6').
Spread: up to 20 meters (65.6').
Foliage: Evergreen.
Type of soil: Suits all types.
Hardiness: Frost hardy to -23°C.
Position: Shade to full sun.
Plantation density: 6 / m².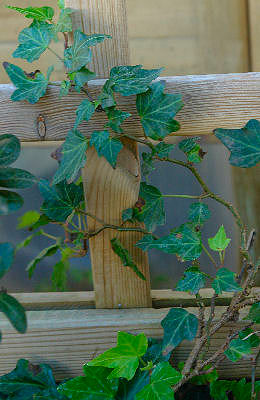 Features and characteristics:
Ivy, like Boston ivy, can become invasive once established, so it has to be watched closely and pruned back regularly in order to limit its spread. It is one of the few climbing plants which appreciates the most uncompromising and awkward corners of your garden It suits being planted as ground cover just as much as a climber trained along a fence or up a wall. For interiors, it is resplendent all year round when placed in a hanging basket.