Area of origin: Europe.
Adult Dimensions:
Height up to 40m (131'),
width up to 25m (82').
Foliage: Deciduous.
Soil Type: Very fresh and rich.
Hardiness: Hardy to -32°C.
Exposure: Semi-shade to full sun.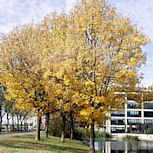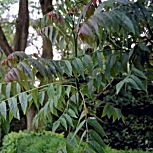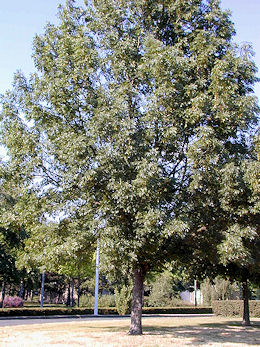 Characteristics and Uses:
The beautiful foliage which turns yellow in autumn and the rapid growth of this tree make it ideal for planting in rows or within a mixed hedge. It is also particularly effective planted alongside waterways. It is species that can be found growing naturally throughout France except for the Mediterranean regions. The yellow-white or creamy coloured wood is an excellent quality for use in engineering en flexion et au choc. The acorns are black.
List of Ash:
Flowering Ash
(Fraxinus ornus), scented flowers, greeny white compact clusters in April and May.
White Ash
(Fraxinus americana), autumnal foliage turns from yellow to red, then purple in autumn.