Area of origin: Caucasus and North-East of Turkey between 400 and 2000 metres (436 and 2245 yds). Introduced in 1840.
Adult Dimensions:Height up to 50m (164'), width up to 15m (49.2').
Foliage: Evergreen.
Soil Type: All.
Hardiness: Hardy tolerant to -30°C, tolerant to frost.
Exposure: Full sun.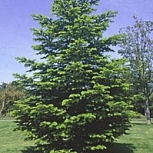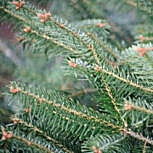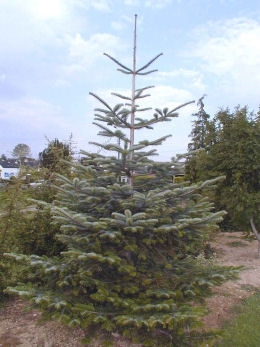 Characteristics and Uses:
This tree is today cultivated in numerous areas of Europe for Christmas trees. It has the sought after quality of very shiny green leaves that do not fall which is the difference between this and the Norway Spruce. The wood is tender and light, yellow-white without sap and is easy to work. It is used for carpentry, cabinet making and paper-making.