Chinese Mint Shrub or Elsholtzia –
Elsholtzia stauntonii (latin)
Area of origin:
Northern China.
Introduced into Europe in 1909.
Adult Dimensions:
Height up to 1.5m (4.9'),
width up to 1m (3.3').
Foliage: Deciduous, aromatic.
Soil Type:
Avoid soil with too much lime.
Hardiness: Hardy to -17°C.
Exposure: Full sun.
Plantation density: 5 / m².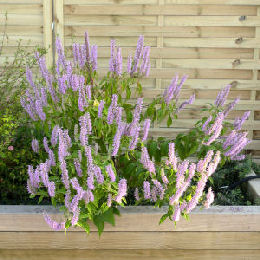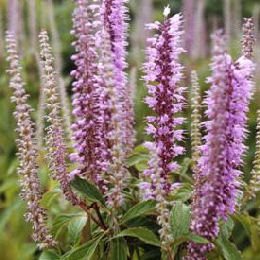 Characteristics and Uses:
The beautiful autumnal flowering of this shrub is accompanied by the foliage turning red. It displays abundant spikes of violet flowers. The leaves release the scent of mint when crushed. This shrub can be planted alone or within flowerbeds.