Home > Plants > Flax, purple New Zealand
Flax, purple New Zealand / Phormium tenax purpureum
Buy: Flax, purple New Zealand
Everything about: Flax, purple New Zealand
Purple New Zealand Flax - Phormium tenax purpureum (latin)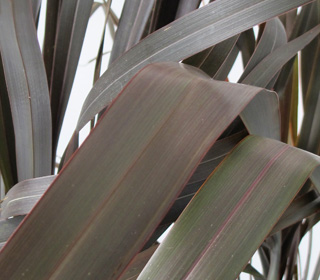 Area of origin: New Zealand.
Adult Dimensions: Height up to 2m (6,6'), width up to 1.5m (4,9').
Foliage: Evergreen.
Soil Type: Dislikes lime.
Climate: Protect against hard frosts. tolerant to -10°C.
Exposure: Full sun.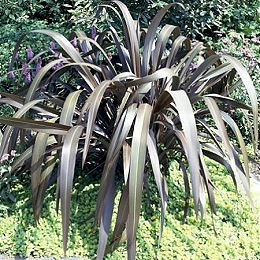 Characteristics and Uses:
The fantastic purple leaves create a magnificent effect within flowerbeds or within containers, allowing them to be moved into shelter in the winter.
www.planfor.co.uk
Your reviews about: Flax, purple New Zealand