Bamboo Pleioblastus shibuyanus 'Tsuboii'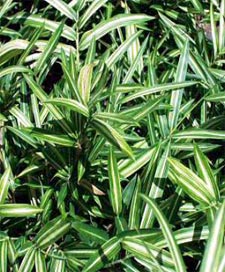 Geographic Origin: Originates from Japan.
Adult size: 1 to 2 metres in height.
Foliage: Dashed with white.
Type of soil: Moist and deep. Dislikes excess of lime.
Climate: This bamboo appreciates being in full sun.
Exposure: Full sun.
Hardiness: -20°C.
Root development: Runner root system (spreading variety).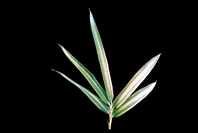 Characteristics and uses: The pleioblastus shibayanus 'Tsuboii' bamboo is happy in clumps or used as a low hedge. It can also be planted in pots or tubs, to create different areas or to hide a particular view.

This small bamboo is upright; it has dense foliage that is lightly dashed with white.
www.planfor.co.uk