Area of origin: Argentina and Uruguay. Introduced into Europe in 1829.
Adult Dimensions: Height up to 3 m (9.8'), width up to 2 m (6.6').
Foliage: Deciduous.
Soil Type: All.
Hardiness: Dislikes frost. Tolerant to -12°C. A plant of a gentle climate to be given the shelter of a wall if planted outside
Exposure: Full sun.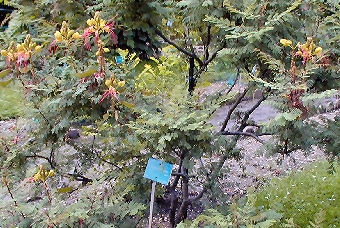 Characteristics and Uses:
Spectacular yellow flowers in summer. This magnificent ornamental shrub is planted alone in open ground or in a container.