Elijah's Blue Fescue -
Festuca glauca 'Elijah Blue' (latin)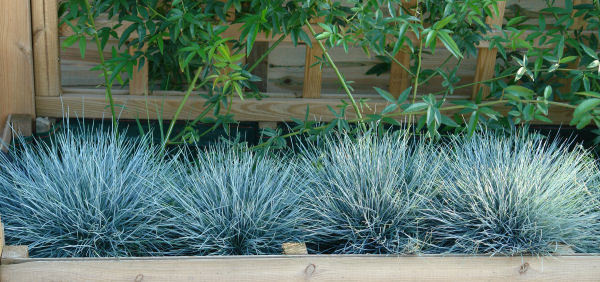 Area of origin: North East of United States.
Adult Dimensions: Height up to 30cm (11.8").
Foliage: Evergreen.
Soil Type: All except very wet.
Hardiness: Hardy to -15°C.
Exposure: Full sun.
Plantation density: 9 / m².
Characteristics and Uses: This grass with this intense silver blue foliage can be used to beautiful effect by either planting alone or in a container. By planting a number within borders and flowerbeds it creates a wonderful blue background which enhances the colours of other flowers and plants.