Grevillea rosmarinifolia 'Jenkinsii' –
Grevillea rosmarinifolia Jenkinsii (latin)
Area of origin: Australia.
Adult Dimensions: Height up to 2m, width up to 2m (6.6').
Foliage: Evergreen, grey-green.
Soil Type: All.
Hardiness: Tolerant to -10°C.
Exposure: Semi-shade to full sun.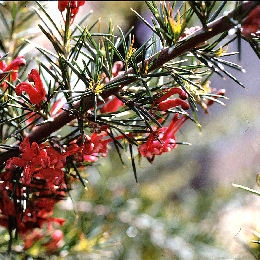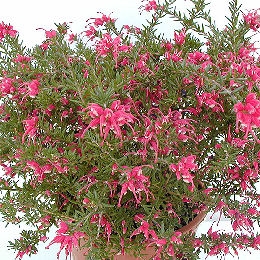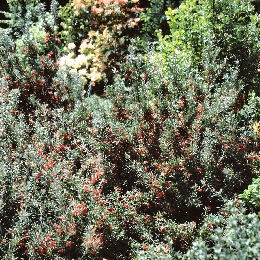 Characteristics and Uses:
Beautiful pink and cream flowers from June to July and sometimes in winter. The flowers, in the shape of claws, add originality to any garden and are suitable for those large or small. The foliage is like that of the rosemary plant. Found in coastal areas, this shrub can be planted in flowerbeds, alone or in containers for balconies and terraces.