Areas of origin: Northern Africa, southern Europe, Cyprus.
Adult Dimensions: Height up to 1.5m, width up to 1.5m (4.9').
Foliage: Evergreen.
Soil Type: All. Avoid soil that is too wet.
Hardiness: Tolerant to -12°C. Tolerates very dry conditions. Take care in hard frosts.
Exposure: Full sun.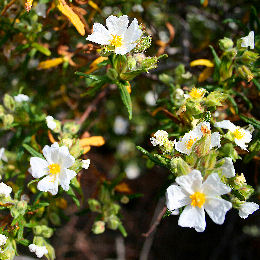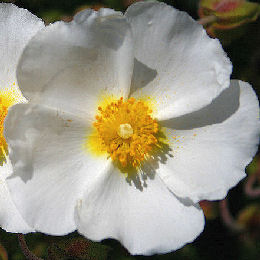 Characteristics and Uses:
Evergreen bushy shrub with narrow dark green leaves and very flowers in spring. Plant in the ground or in containers close to the house or around the swimming pool. Also very good in rockeries and flowerbeds.