Area of origin:
South Western United States. Introduced into Europe in 1726.
Adult Dimensions:
Height up to 3 metres, width up to 3 metres (9.8').
Foliage: Semi evergreen.
Soil type: Light soil.
Hardiness: Hardy tolerant to -23°C.
Exposure: Full sun.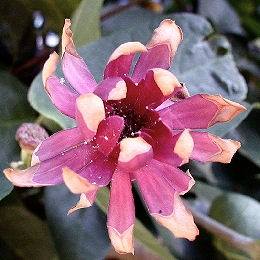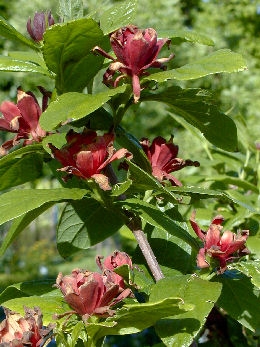 Characteristics and Uses:
The brown-tinted dark purple flowers are 5cm in diameter. They are perfumed and appear in May and June. This shrub is particularly good in small gardens where it can be planted alone or in flower beds. It's leaves, wood and roots release the perfume of camphor especially when dry. The bark is used as a substitute for cinnamon by the American Indians.