Bamboo Fargesia Rufa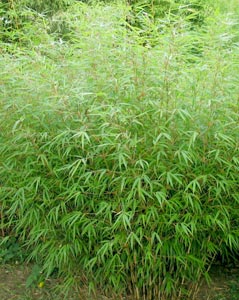 © Noah Bell - www.shweeashbamboo.com
Geographic Origin: Originates from the Chinese provinces of Sichuan and Gansu.
Adult size: 2 to 3 metres in height.
Diameter of cane: 0.3 to 1.5 cm.
Foliage: Evergreen.
Type of soil: Moist and deep. Dislikes excess of lime.
Climate: Drought resistant if not prolonged.
Exposure: Partial shade or full sun.
Hardiness: -28°C.
Root development: Bamboo with clumper root system (non-spreading variety).
Characteristics and uses: Fargesia bamboo grows in clumps, which after several years can reach quite large diameters. It can be grown alone, in pots or in a hedge.
It is a bamboo with a clumper root system meaning that it does not readily spread, so your neighbours will not complain.
It has a slightly weeping comportment.
Its stems are pink colored.
Bamboo Fargesia Rufa is very tolerant of pruning and additionally is very hardy.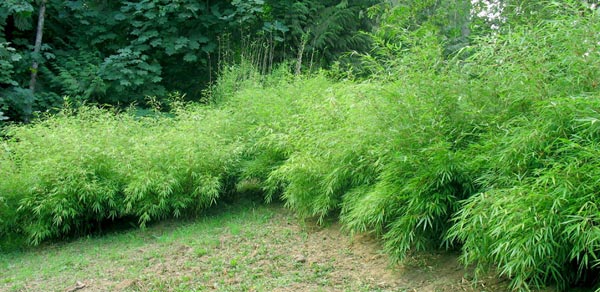 © Noah Bell - www.shweeashbamboo.com
www.planfor.co.uk