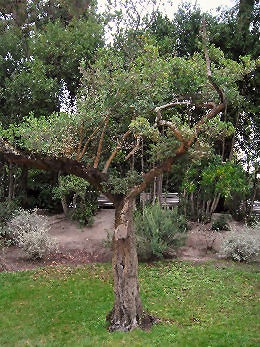 Arcachon Botanical Park - France
Area of origin: Mediterranean basin.
Adult Dimensions: Height up to 8m (26,2'), width up to 6m (19,7').
Foliage: Evergreen, dark green on top and clear green underneath
Soil Type: All.
Hardiness: Take care in first frosts. Tolerant to -12°C.
Exposure: Semi-shade to full sun.




Characteristics and Uses: Very beautiful perfumed white flowers from March to May. In warmer regions it can be planted in open ground but in areas with severe winters it would be advisable to plant in a container so that it can be sheltered during the winter. This tree is very effective planted alone in small or large gardens.