Loropetalum or Fringe Flower or Chinese Witchhazel –
Loropetalum chinense (latin)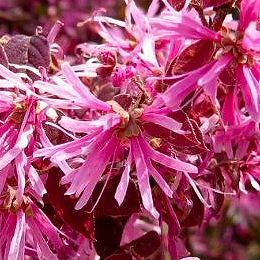 Loropetalum Burgundy - ref. 9050K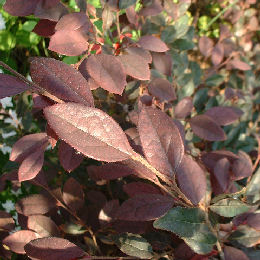 Loropetalum Rubra - ref. 9050J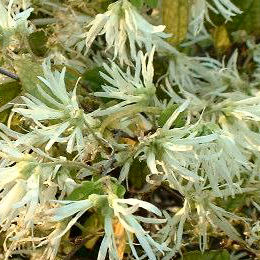 Loropetalum - ref. 9050L
Area of origin: Himalayan forests, China, Japan.
Adult dimensions: Height: up to 3 meters, Spread: up to 2 meters.
Foliage: Evergreen.
Type of soil: All types except chalky.
Hardiness: Frost hardy to -7°C.
Position: Semi-shade.
Characteristics and features:
This magnificent shrub is covered with original flowers from February to March. Its young leaves are a beautiful coppery red. The loropetalum can be planted singly, used in the creation of flower beds, or even planted in a pot. Bonsai amateurs know how to make the most of its numerous qualities.