Crab-apple - Malus communis, Malus sylvestris, Malus acerba (latin)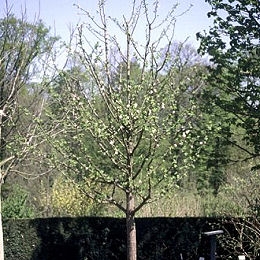 Area of origin: Europe.
Adult Dimensions: Height up to 10 m, width up to 10 m (65,6').
Foliage: Deciduous.
Soil Type: Acid to neutral.
Hardiness Hardy to -32°C.
Exposure: Full sun.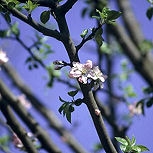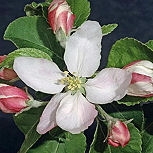 Characteristis and uses:
The large pink white flowers appear in April and May. This tree produces apples of 4-5 cm (1,5-1,9"), yellow-green with a sour taste.
Used in country hedges or as stock for fruit trees. The wood is used in cabinet making.
www.planfor.co.uk