Area of origin: Argentina.
Adult Dimensions: Height up to 3 m (9.8') width up to 1 m (3.3').
Foliage: Deciduous.
Soil Type: Light and well drained. Enrich if poor.
Hardiness: Tolerant to -5°C. Dislikes frosts.
Exposure: Full sun.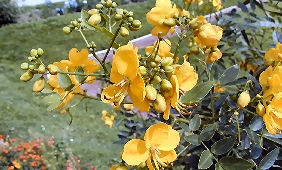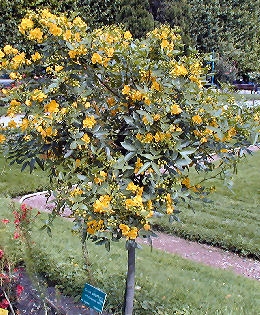 Characteristics and Uses:
Beautiful bright yellow flowers at the end of the summer. Grown commonly in the southern regions of France it is possible to plant in a container in colder areas and protect during the winter. To grow in the ground it is advised to plant against a south or south west facing wall. This little shrub is very interesting in rockeries but is equally striking planted alone.