Areas of origin:
Northern Africa and South western Europe
Adult Dimensions: Height up to 1.5m, width up to 1.5m (4.9').
Foliage: Evergreen.
Soil Type: All. Avoid soil that is too wet.
Hardiness:
Tolerates very dry conditions.
Take care in hard frosts.
Hardy to -12°C.
Exposure: Full sun.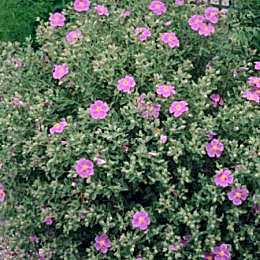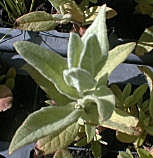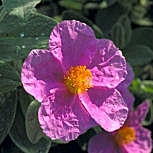 Characteristics and Uses:
Evergreen bushy shrub with very abundant pink flowers in spring.
Plant in the ground or in a container near to the house or swimming pool.
It is also very good in flowerbeds and rockeries.