European Beech or Common Beech - Fagus sylvatica (latin)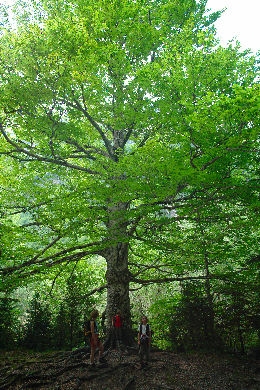 Area of origin: Europe except for Portugal.
Adult Dimensions: Height up to 30m (98.4'), width up to 20m (65.6').
Foliage: Deciduous.
Soil Type: All.
Hardiness: hardy to -20°C, prefers a wet atmosphere.
Exposure:Shade to full sun.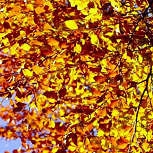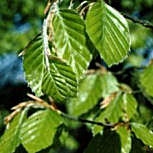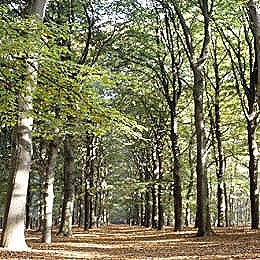 Propriétés et emplois:
Le feuillage du hêtre commun vire au jaune vif à l'automne. On le plante en isolé, en groupe ou pour l'alignement. Le hêtre se prête bien à la taille et peut aussi constituer de très belles haies écran. Les amateurs de bonsaï le connaissent bien. C'est enfin une essence forestière importante. Son bois est utilisé en menuiserie et en ébénisterie. C'est en outre un excellent combustible donnant un charbon de très bonne qualité. Les fruits comestibles s'appellent des faînes, mais peuvent devenir toxiques si ingérés en trop grande quantité. On en tire une huile qui a des propriétés vermifuges.
List of Beech:
Purple Beech
(Fagus sylvatica purpurea), extremely decorative purple foliage.
Tricolor Beech
(Fagus sylvatica 'Tricolor'), extremely beautiful variegated foliage, sought after by bonsai connoisseurs.
www.planfor.co.uk