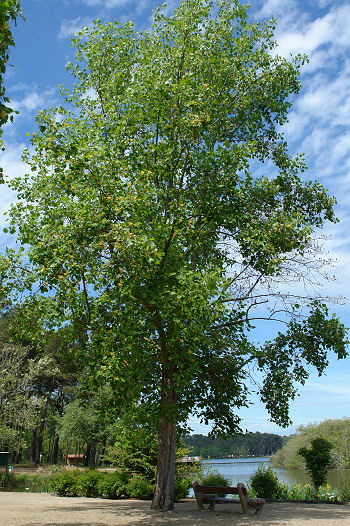 Area of origin: South east of United States.
Adult Dimensions: Height up to 30m (98,4'), width up to 20m (65,6').
Foliage: Deciduous.
Soil Type: Neutral to acid, fertile, rich and moist.
Hardiness: Hardy to -20°C
Exposure: Full sun.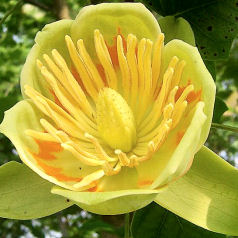 Photo : Dominique PATIZEL
Characteristics and Uses:
The foliage becomes yellow in autumn. The creamy white flowers appear from June to August, are very fragrant and resemble tulips. It is a very beautiful tree to plant alone or in rows. The wood is highly prized, it is essential to forestry in the United States where the branches grow more quickly than the poplar.