Honeysuckle Hall's prolific -
Lonicera japonica Hall's prolific (latin)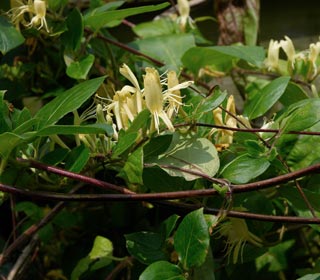 Author: Wouter Hagens
Adult dimensions: Height up to 6 m.
Foliage: Semi-evergreen.
Type of soil: Any.
Hardiness: Hardy to -15°C.
Exposure: Mid-shade to full sun.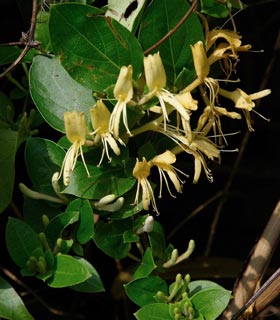 Author: Wouter Hagens
Characteristics and uses:

The Honeysuckle 'Hall's prolific' produces very fragrant flowers, creamy-white to start with then yellow, from July to September without interruption.

Its exceptional blossom combined with its hardiness and quick growth, are virtues that can only seduce gardeners...