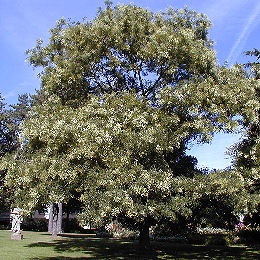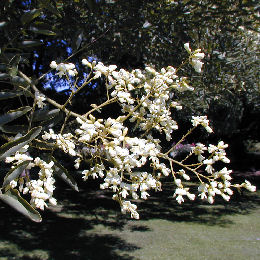 Area of origin: China and Korea.
Adult Dimensions: Height up to 25 m (82'), width up to 8 m (26,3').
Foliage: Deciduous, dark green.
Soil Type: Well drained, without excess lime.
Hardiness: Hardy to -28°C.
Exposure: Full sun.




Characteristics and Uses: The Japanese Pagoda Tree has a beautiful abundant blossom, from summer through to autumn. Its flowers are long ivory- white panicles turning yellow. In the adult specimens, the flowers are extremely fragrant and attract bees that go as far as gathering nectar on those that have fallen on the ground. Beekeepers know that fact well and appreciate enormously this tree.
The Japanese Pagoda Tree has a trunk splitting into ridges. It is to be planted on its own in parks but can also be used in rows.