Bamboo Semiarundinaria Okuboi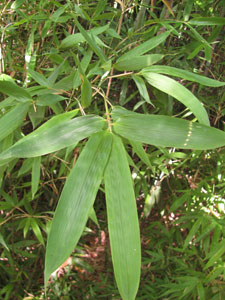 Geographic Origin: Originates from the south of the Honshu Island, in Japan.
Adult size: 3.5 to 5 m. in height.
Diameter of cane: 1,5 to 3 cm.
Foliage: Evergreen.
Type of soil: Moist and deep. Does not like excessive chalk.
Exposure: Partial shade or sun.
Hardiness: -20°C.
Root development: Runner root system (spreading variety).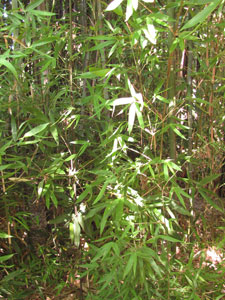 Characteristics and uses:
This bamboo has a straight yet slightly weeping shape. Its leaves are small but wide. It is very dense and compact.

This is a polyvalent bamboo and is happy planted alone or as part of a group. If it is grown as a hedge, it makes an effective windbreak as well as keeping out prying eyes.

It is often found in gardens because of its efficiency as a windbreak, this is undoubtedly one of the reasons for its success.
www.planfor.co.uk