Bamboo Fargesia robusta 'Pingwu'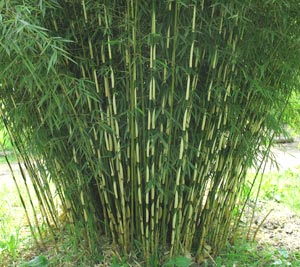 © Noah Bell - www.shweeashbamboo.com
Geographic Origin: Originates from China, notably Sichuan.
Adult size: 4 to 5 metres in height.
Foliage: Evergreen.
Type of soil: Moist and deep. Does not like excessive chalk.
Climate: Enjoys a position in full sun.
Exposure: Partial shade or sun.
Hardiness: -20°C.
Root development: Clumper root system (non-spreading variety).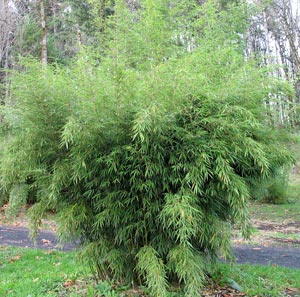 © Noah Bell - www.shweeashbamboo.com
Characteristics and uses:
This bamboo has an upright shape. Its canes are green and covered with a white sheath. Its foliage is shiny green.

This Fargesia can be grown as a hedge; it is suitable for small gardens and suits being grown in planters.

The shoots and leaves of the Fargesia robusta 'Pingwu' are one of the main foods of the Giant Panda.
www.planfor.co.uk