Area of origin: California. Introduced in 1837.
Adult Dimensions: Height up to 0.8m (2.6'), width up to 1m (3.3').
Foliage: Evergreen.
Soil Type: Avoid soil that is too compact or has too much lime, mixing in compost will help.
Hardiness: Tolerant to -12°C. Fairly hardy but protect from very cold winds.
Exposure: Full sun.
Plantation density: 4 / m².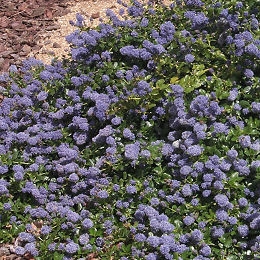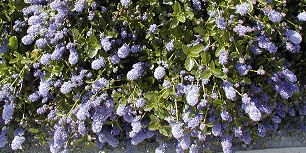 Characteristics and Uses:
Very beautiful and abundant flowers in May and June. The flowers have a delicious scent of honey. This stunning shrub with shiny dark leaves is great for ground cover.