Areas of Origin: Yunnan, Tibet.
Adult Dimensions:
Height up to 4 metres (13'),
width up to 2 metres (6,6').
Foliage: Evergreen, pure green.
Soil Type: All.
Hardiness: Hardy to -12°C.
Exposure: Semi-shade to full sun.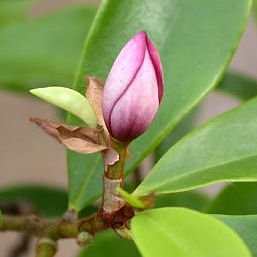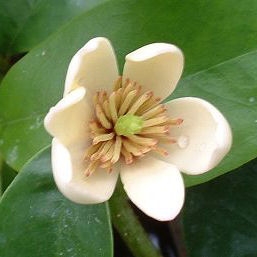 Characteristics and Uses:
Magnificent flowers of large pink white roses at the end of spring up to the end of the summer. The flowers release a lovely perfume resembling that of the banana. This shrub belonging to the magnolia does very well with pruning. It will do equally well planted alone in a lawn or in a mixed border or mixed hedge.