Bamboo Phyllostachys viridis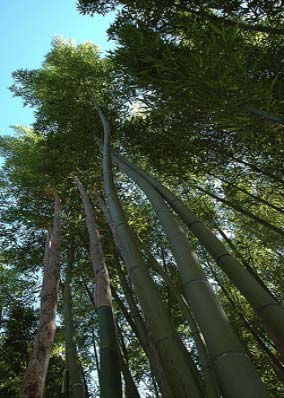 Geographic Origin: Originally, from China, it is found in central China, it grows in the valleys bordering the Yangtze and Yellow Rivers. It is also found in Japan.
Adult size: 9 to 14metres in height.
Diameter of cane: 3,5 to 8,5 cm.
Foliage: Evergreen.
Type of soil: Moist and deep. Does not like excessive chalk.
Exposure: Sun.
Hardiness: -20°C.
Root development: Runner root system (spreading variety).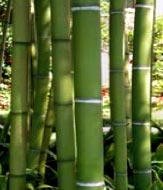 Characteristics and uses:
This bamboo has pale green canes; its knots are covered with a waxy white coating. The canes are sinewy and slightly bumpy to the touch a little like orange peel. Its foliage is light green and it has an upright stance.

It was introduced into France in 1840. It is also called: phyllostachys sulphurea f. viridis. The young shoots are edible. Be careful not to confuse it with the phyllostachys bambusoides, as its characteristics are very similar.
www.planfor.co.uk