Fig tree 'Goutte d'or' - Ficus carica 'Goutte d'or' (latin)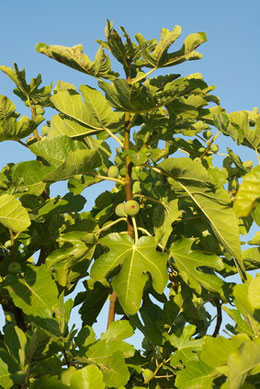 Geographical origins: Persia and Asia minor.
Adult Dimensions: Height up to 3 m, width up to 3 m.
Foliage: Deciduous.
Type of soil: Any, preferably well drained.
Hardiness: Hardy to -15°C.
Exposure: Full sun, protect from wind.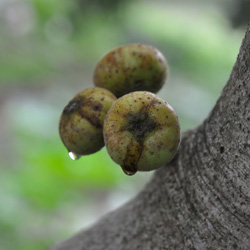 © Biswarup Ganguly
Characteristics and uses:
The Fig tree 'Goutte d'or' is a beautiful tree that thrives in all gardens, even the smallest. Its weak development even allows planting it in a large pot.

This fig tree, extremely productive offers magnificent golden figs, to degust when ripe (when a little drop of juice appears). The figs are also extremely good for jam making.

The first figs arrive in June-July and a second harvest in August (smallest and sweetest fruits).
www.planfor.co.uk