Bamboo Phyllostachys glauca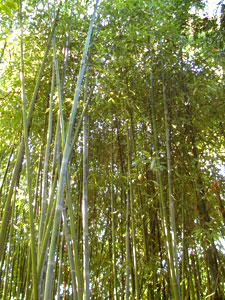 Geographic Origin: Originates from the North and East of China, it follows the path of the Yangtze and Yellow rivers and grows in the valleys and plains bordering these rivers.
Adult size: 7 to 10 m. in height.
Diameter of cane: 2 to 5,5 cm.
Foliage: Evergreen.
Type of soil: Moist and deep. Does not like excessive chalk.
Exposure: Partial shade or sun.
Hardiness: -26°C.
Root development: Runner root system (spreading variety).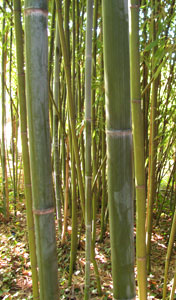 Characteristics and uses:
The stems of the bamboo are dark green with bluish tints. Its foliage is green.

It is as happy grown as a copse as it is when planted as a hedge.

The shoots are edible when young. The Phyllostachys glauca is one of the most grown varieties in China where it is known as "Danzhu".
www.planfor.co.uk