Silver Lime - Tilia tomentosa, argentea (latin)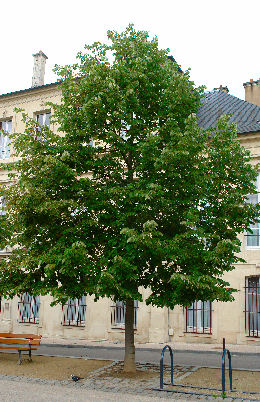 Area of origin:Asia Minor in temperate zone
Adult Dimensions: Height up to 35 m (114,8'), width up to 15 m (49,2').
Foliage: Deciduous, dark green on top and white underneath.
Soil Type: All.
Hardiness: Hardy to -28°C.
Exposure: Shade to full sun.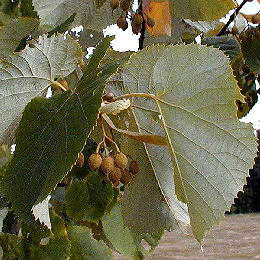 Characteristics and Uses:
This beautiful ornamental tree has leaves whose appearance changes. Frequently used throughout parks and gardens and in towns and cities. The pale yellow fragranced flowers open from the end of spring to the beginning of summer. The fruits in the shape of pale green capsules add even more character to this magnificent tree.
www.planfor.co.uk