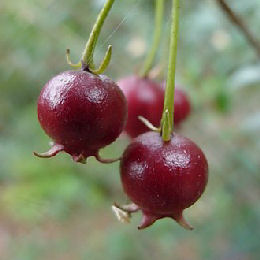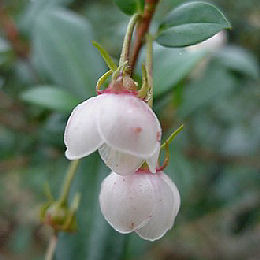 Area of origin: Chile.
Adult Dimensions: Height up to 2m (6,6'), width up to 1.5m (4,9').
Foliage: Evergreen, aromatic
Soil Type: Dislikes lime (pH<6). Avoid ground that is too wet.
Hardiness: Tolerant to -8°C.
Exposure: Semi-shade to full sun.






Characteristics and Uses: Perfumed pink flowers in April and May. The fruit, Chinese Guavas are little berries that measure 1cm in diameter. They are edible and eaten fresh or in sorbets. At first they are red-purple in colour but are not ready for harvesting until they are clear red. Planted alone or within a flowerbed this shrub is stunning in any garden, it can also be planted in a container for balconies and terraces.