Azalea 'Hino Crimson' - Azalea japonica 'Hino Crimson' (latin)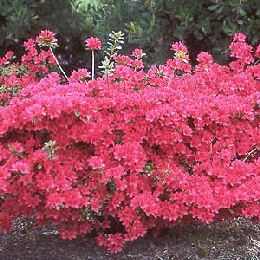 Areas of origin: Japan.
Adult Dimensions: Height up to 0.7m, width up to 0.7m (2.3').
Foliage: Evergreen. Green becoming red-bronze in a severe winter.
Soil type: Dislikes lime and soil that is too wet. Mix in other matter to avoid the soil being too heavy.
Hardiness: Tolerant to -15°C.
Exposure: Semi-shade to full sun.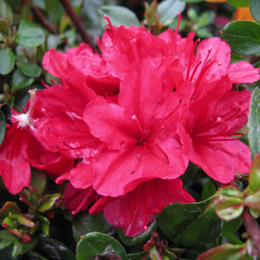 Description:
The Azalea Japonica "Hino Crimson" displays a very beautiful blossom of bright red flowers in April and May. Planted alone or in a border this beautiful shrub creates a stunning display in your garden. Azaleas can also be planted in a container.
www.planfor.co.uk