Himalayan Birch -
Betula utilis (latin)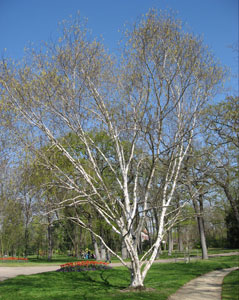 Author: Line1
Geographic Origins: Himalaya, India, Nepal, China.
Adult size: Height up to 20 meters, width up to 10 meters.
Foliage: Deciduous.
Type of soil: Moist and light, neutral to acidic.
Hardiness: Hardy to -20°C.
Site: Partial shade to full sun.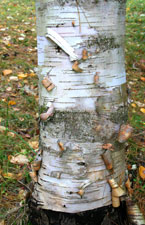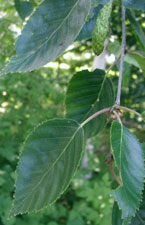 Author: Jean-Pol GRANDMONT
Author: Sten Porse
Characteristics and uses: This beautiful birch is magnificent whatever the time of year. In winter, its bark will peel off in long strips of brown, copper, rose or white. Its leaves are shiny green in summer becoming golden yellow in autumn before falling off.

It can be grown alone, in the middle of a border or amongst a group of birches of the same species or different species.

The Himalayan birch is also the perfect candidate for use as a screening plant, some people would also like it as a hedge because of its fine and graceful characteristics, that give privacy without being overbearing.