Area of origin: South east of United States. Introduced into Europe in 1700.
Adult Dimensions: Height up to 45m (147.6'), width up to 20m (65.6').
Foliage: Deciduous.
Soil Type: Avoid stony and superficial soils or too compact in the Mediterranean region.
Hardiness: Hardy to -28°C.
Exposure: Full sun.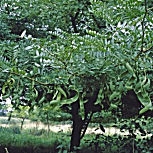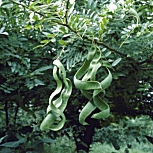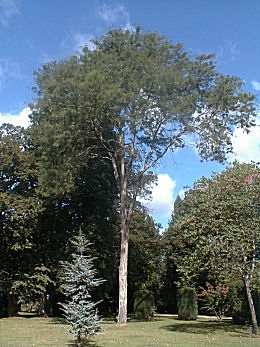 Characteristics and Uses:
The Honey Locust offers a yellowy- green blossom, in clusters, in May- June. The Locusts generally have their trunk covered with extremely dangerous thorns, which can be as long as 30cm, but some cultivars do exist with smaller and fewer thorns such as the variety 'inermis'. With its slender shape, The Honey Locust is a beautiful tree ideal for parks. It is looking at its best planted on its own.