Bamboo Phyllostachys aureosulcata Alata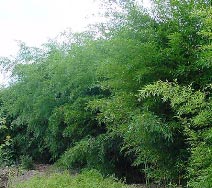 Geographical origins: Originally from the Shanghai area, coastal areas of the south east of China, Zhejiang and Fujian, and Anhui (inland).
Adult dimensions: 4.5 to 7 m in height.
Diameter of cane: 1,5 to 4 cm.
Foliage: Evergreen.
Type of soil: Moist and deep. Does not like excessive chalk.
Exposure: Partial shade or sun.
Hardiness: -28°C.
Root development: Runner root system (spreading variety).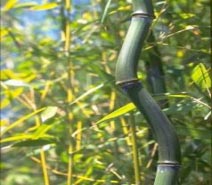 Characteristics and uses:
This bamboo has entirely green canes. The base of the canes has a "zig-zag" shape.

They are happy in a pot or planter but are best when planted as a hedge. Their great strength is their hardiness.

This is one of the hardiest bamboos grown in Europe and thanks to this, it is happy in all positions.
www.planfor.CO.UK