Giant Sequoia –
Sequoiadendron giganteum (latin)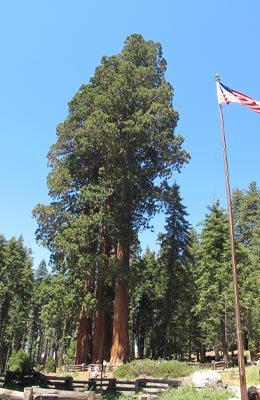 Sequoia National Park - California - United States
Area of origin: California at 900 (984yds) to 2500 m (2734yds). Introduced in 1860.
Adult Dimensions: Height up to 90 m (295,3'), width up to 15 m (49,2').
Foliage: Evergreen.
Soil Type: Rich and well drained.
Hardiness: Normal to wet climates. Avoid windy positions. Hardy to -20°C.
Exposure: Full sun.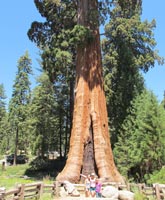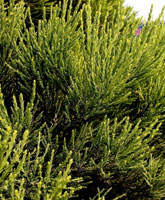 Characteristics and Uses:
Symbol of natural gigantism, this tree is used in parks, planted alone, in groups or in avenues.
It has a pyramidal form irregular and pointed branches and a unique trunk similar to the sequoia, but larger at the base.
Very long living, more than 3000 years.