Area of origin:
New Zealand
Adult Dimensions:
Height up to 12 m (39.4'),
width up to 3m (9.8').
Foliage:
Evergreen.
Soil Type:
Rich in humus, well drained.
Hardiness:
Hardy, tolerant to -8°C for short periods.
Exposure:
Semi-shade to full sun.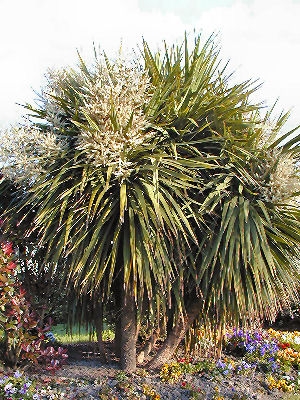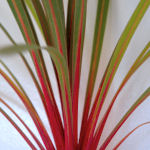 Cordyline 'Sundance'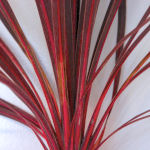 Cordyline 'Red Star'
Characteristics and Uses:
In spring the Cordyline produces superb white flowers which fragrance the garden. This magnificent cordyline with its characteristic leaves grows very well in regions on the coast and southern France. In other areas it may be wise to plant in a container and shelter during winter.. A Cordyline will provide fantastic effect whether planted alone or within a flowerbed.