Area of origin:
Chile.
Adult Dimensions:
Height up to 2.5m (8.2') width up to 1.5m (4.9').
Foliage:
Semi evergreen.
Soil Type:
All.
Hardiness:
Tolerant to -7°C.
Exposure:
Full sun.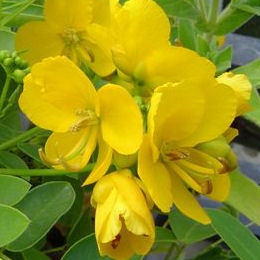 Characteristics and Uses:
Superb bright yellow flowers at the end of spring to the beginning of autumn. This shrub is unique in the length and intensity of its flowering can be planted alone or within a hedge or as a climber.