Area of origin: China.
Adult Dimensions: Height up to 2.5m (8.2'), width up to 2m (6.6').
Foliage: Semi-evergreen during very cold winters.
Soil Type: All.
Hardiness: Hardy to -29°C.
Exposure: Full sun.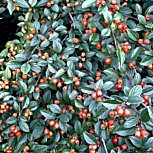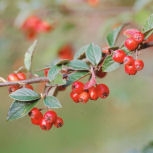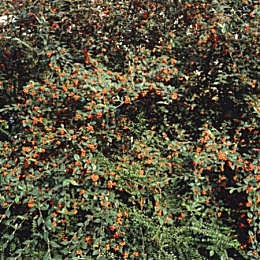 Characteristics and Uses:
White flowers with a pink exterior in June. This a bushy spreading shrub with arching branches. The young branches are at first grey and velvety and become smooth and brown. The leaves are green and silvery white underneath. The orange fruits are very important and last through September and October. Very useful plant either planted alone or within a mixed flowering hedge or country hedge.