Area of origin: North Africa.
Adult Dimensions: Height up to 40 cm (1.3'), width up to 1 m (3.3').
Foliage: Evergreen.
Soil Type: All.
Hardiness:Tolerant to -15°C.
Exposure: Sun.
Plantation density: 4 / m².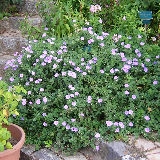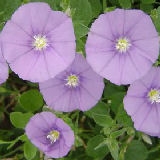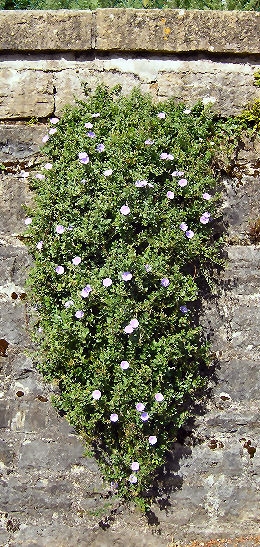 Botanical Garden from Bayonne - France
Characteristics and Uses:
Abundant lavender blue flowers from June to November. This magnificent rambling plant can find a place within flowerbeds and rockeries as well as in containers on terraces and balconies.